BFR Dargie Delight StingRay Bass
Ernie Ball Music Man's limited-run BFR StingRay Special is a performance-built bass any serious player can appreciate. Revel in fat, punchy tone, thanks to dual humbuckers, while an active 3-band EQ gives you all the sound-sculpting power you can handle. Experience amazing comfort and sustain, courtesy of an ash body and premium maple neck. This BFR StingRay Special features eye-catching black hardware, along with an exclusive martini olive green finish. StingRays are among the most popular electric basses here at pick one up, and you'll understand what all the hype is about!
Killer electronics for super-punchy bass sound
From the very first time you plug in your Ernie Ball Music Man BFR StingRay Special, you'll appreciate both the phenomenal low-end punch and the massive tonal versatility its soapbar-style humbuckers deliver. Granted, this alnico pickup's stout pole pieces and beefy windings supply a solid foundation for your tone, but it's the BFR StingRay Special's 18-volt active preamp and 3-band EQ that really let you sculpt your sound. As a result, everyone from shoegazer-era rockers to funk masters has enjoyed the extreme punch this amazing instrument delivers.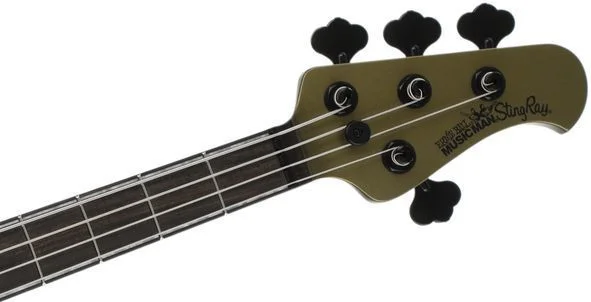 Premium maple neck plays like a dream
There's simply no substitute for a great neck. Ernie Ball Music Man put a ton of work into developing a neck that would provide you with the perfect balance of comfort, speed, and stability, and for this BFR StingRay Special, they spec'd premium maple for the neck and high-grade ebony for the fingerboard. Thanks to its ultra-light satin finish, the back of the BFR StingRay Special's neck feels amazing and lets your hand glide along effortlessly. And with its 5-bolt attachment, this bolt-on neck delivers stability that easily surpasses most set necks.
Loaded with StingRay style, sound, and innovation
The BFR StingRay Special, like the rest of Ernie Ball Music Man's StingRay bass lineup, claims roots that run back to the 1970s, when Ernie Ball Music Man was founded. Armed with fat and punchy humbuckers, active electronics, and a delightfully chunky neck, it's no wonder the StingRay became a standard for such bass players as Guy Pratt, Cliff Williams, and Flea. And this StingRay is outfitted with an ebony fretboard for a smooth, fast feel and added sonic attack.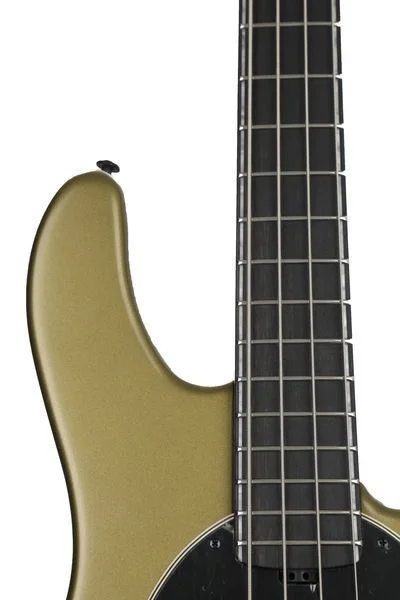 Ernie Ball Music Man BFR StingRay Special Electric Bass Features:
A performance-built bass any serious player can appreciate

Dual beefy humbuckers plus active 3-band EQ give you fat, punchy, and versatile tone

Ash body and premium maple neck deliver amazing comfort and sustain

22 stainless steel frets provide exceptionally long fret life and excellent tone

Easy-access truss rod adjustment wheel

Eye-catching black hardware

Exclusive martini olive green finish

Limited run of 98 instruments
Manufacturer Part Number:108-OP-RS-18-CS-B1