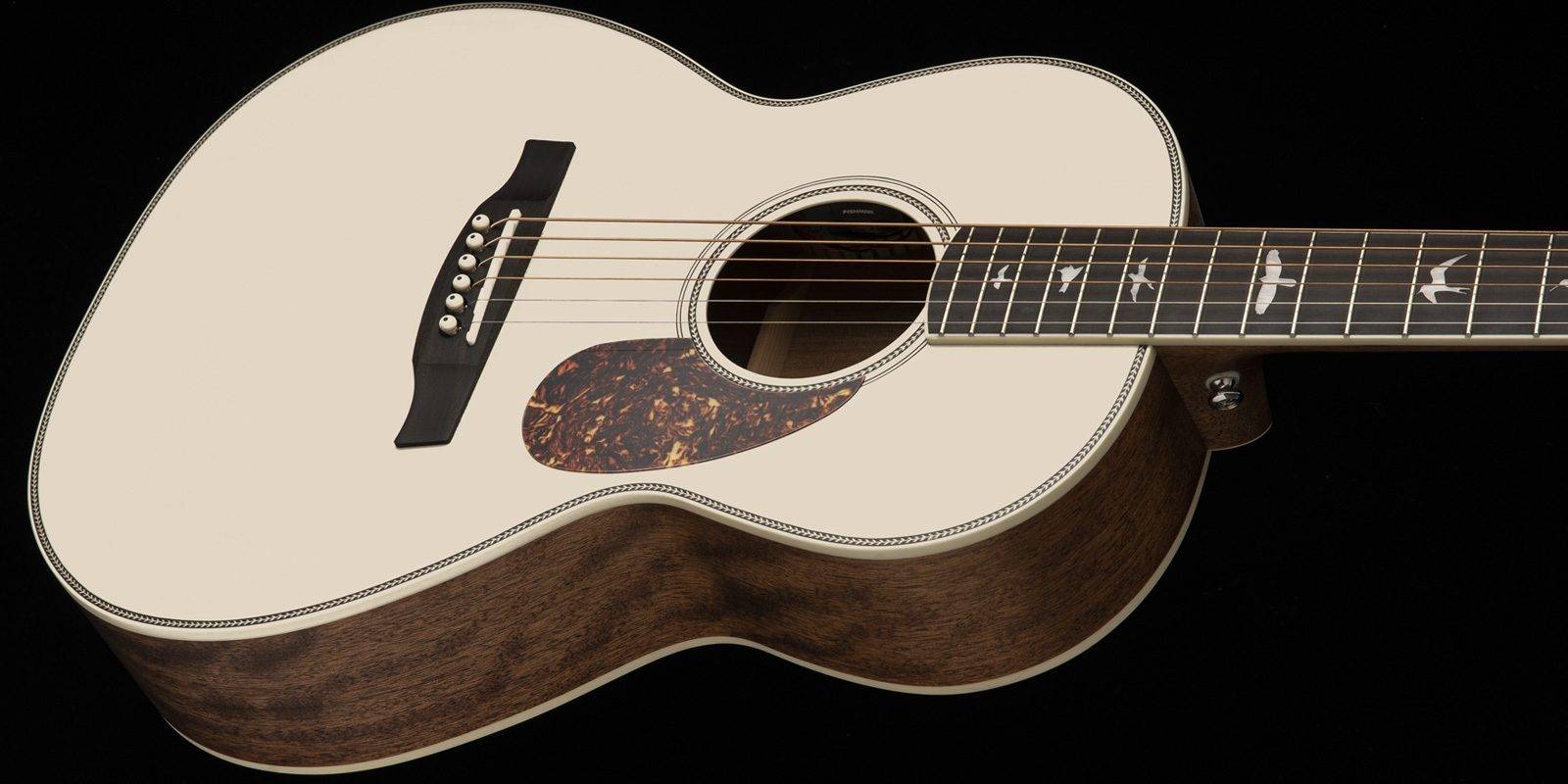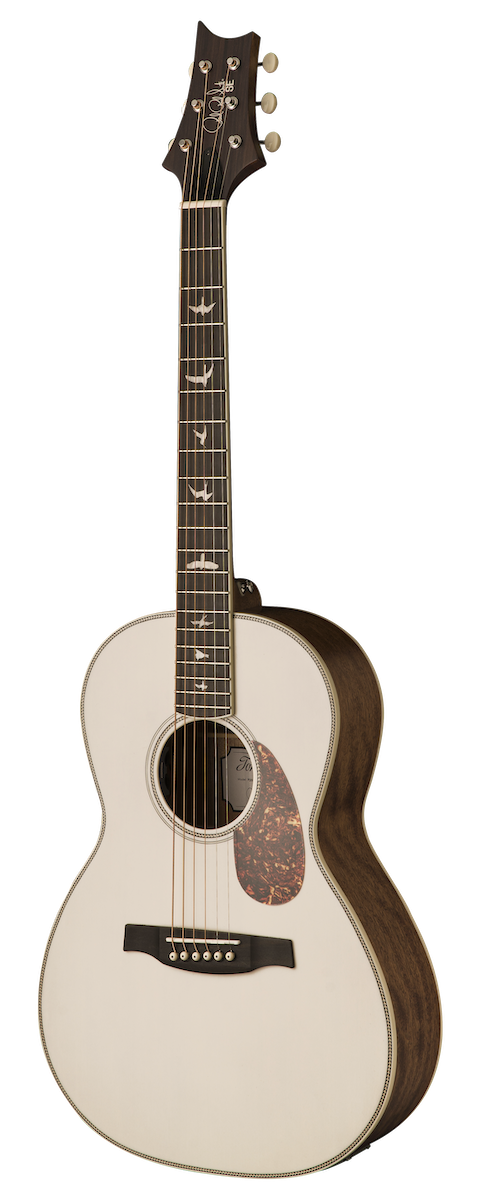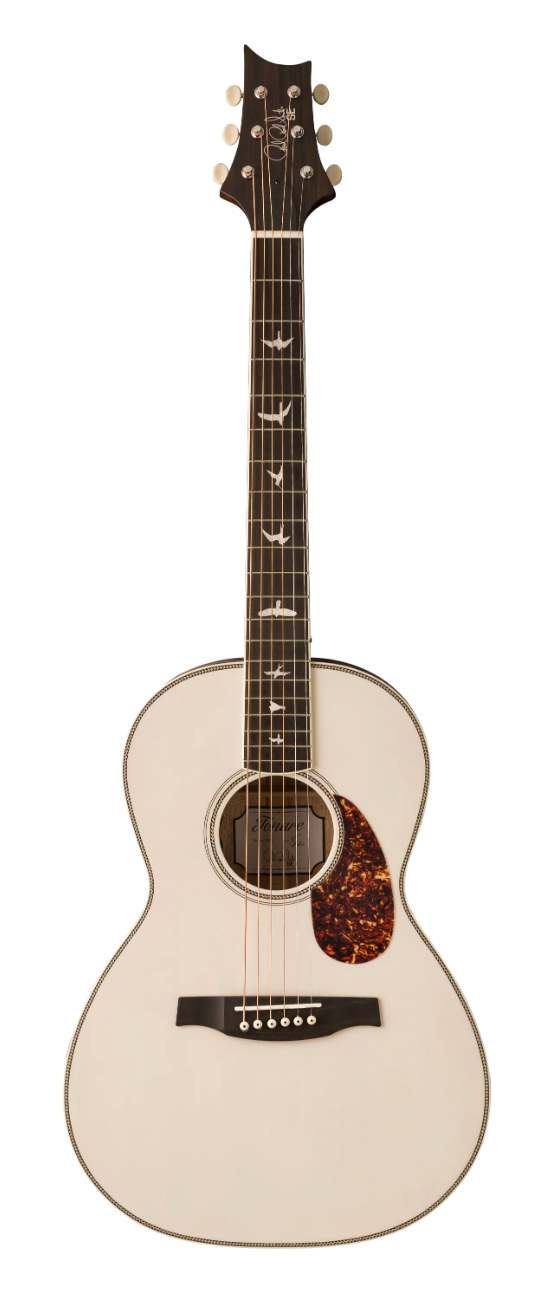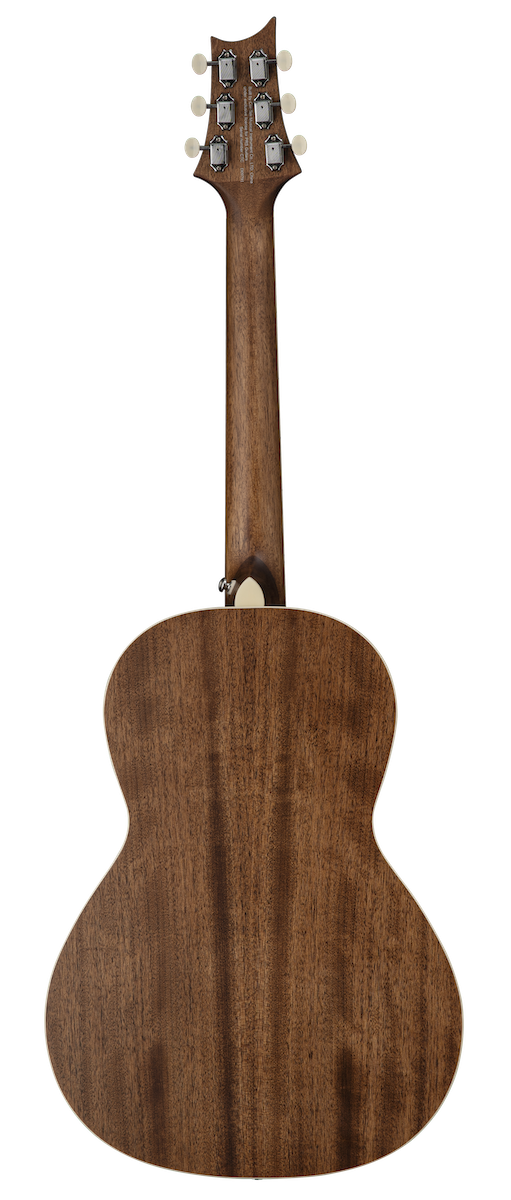 LIMITED EDITION. - only 50 pcs in Indonesia

Small Body, Big Voice
The PRS SE P20E is an all-mahogany, parlor-sized acoustic with a big voice. Featuring PRS hybrid "X"/Classical bracing, which allows the top to freely vibrate, the SE P20E projects with even, bold tone. This limited edition PRS SE parlor acoustic adds an Antique White finish to the model's solid-mahogany top.

Parlor-sized acoustics can be miscategorized because of their size but make no mistake this is a professional-grade instrument. Plug in, and the Fishman GT1 pickup system delivers dynamic, organic tone, so whether writing, recording, or performing the P20E is sure to impress. This electronics system features an undersaddle pickup and soundhole mounted preamp with easy-to-access volume and tone controls, which essentially transforms what some may consider a "couch guitar" into a workhorse stage instrument. That said, its smaller size makes playing for hours fun and comfortable and allows for more convenient transport.

Other high-quality features include a solid mahogany top, ebony fretboard and bridge, bone nut and saddle, as well as PRS trademark bird inlays and headstock design. PRS SE Parlor acoustics come with a gig bag and are strung with 12-53 strings. The Antique White PRS SE P20E is limited to 3,500 pieces worldwide.



SPECIFICATIONS
BODY
Top Wood Solid Mahogany
Middle Wood Mahogany
Back Wood Mahogany
Body Shape Tonare
Body Depth at Neck Block 3 15/32"
Body Depth at Tail Block 3 7/8"
Bracing PRS Hybrid "X"/Classical Bracing
Body Binding Herringbone, Crème
Rosette Herringbone, Crème

NECK
Number of Frets 20
Scale Length 24.72"
Neck Wood Mahogany
Neck Shape Wide Fat
Fretboard Wood Ebony
Fretboard Inlay Birds
Strength/Truss Rod Adjustable
Nut Bone

HARDWARE
Bridge Wood Ebony
Tuners Vintage-Style with Butterbean Buttons
Acoustic Saddle Bone
Strings .012-.053

ELECTRONICS
Acoustic Electronics Fishman GT1

Gigbag is included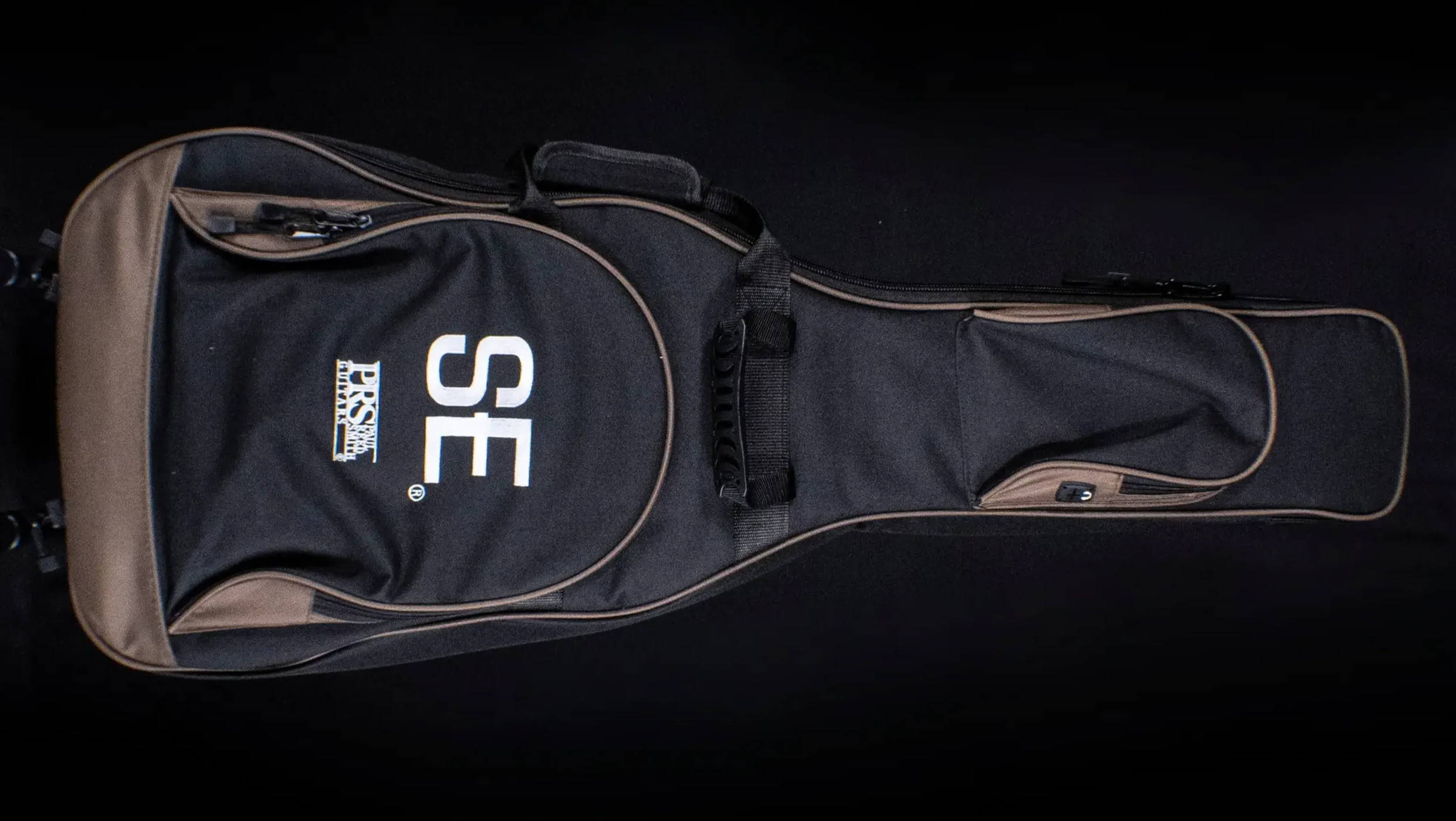 DESIGN & BUILD PHILOSOPHIES

PRS SE Acoustics apply what we have learned from history and from our Private Stock acoustic instruments to a comprehensive selection of body shapes, wood pairings, and bracing styles. We have taken great care in these designs to ensure you are getting quality products with unique voices and PRS benchmark playability and quality.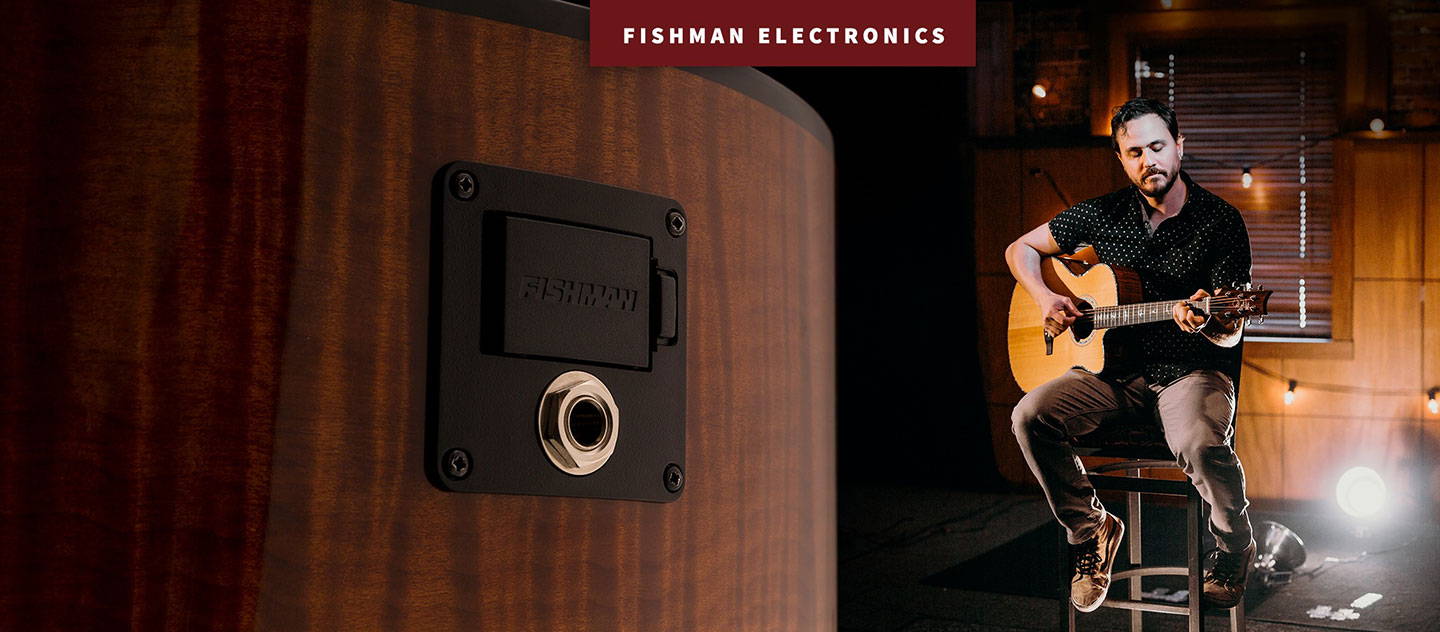 PRS SE Acoustics feature a Fishman GT1 electronic system, featuring an undersaddle pickup and soundhole mounted preamp with easy-to-access volume and tone controls. This syste, delivers dynamic, organic tone that allows players to go from rehearsal to the stage with ease.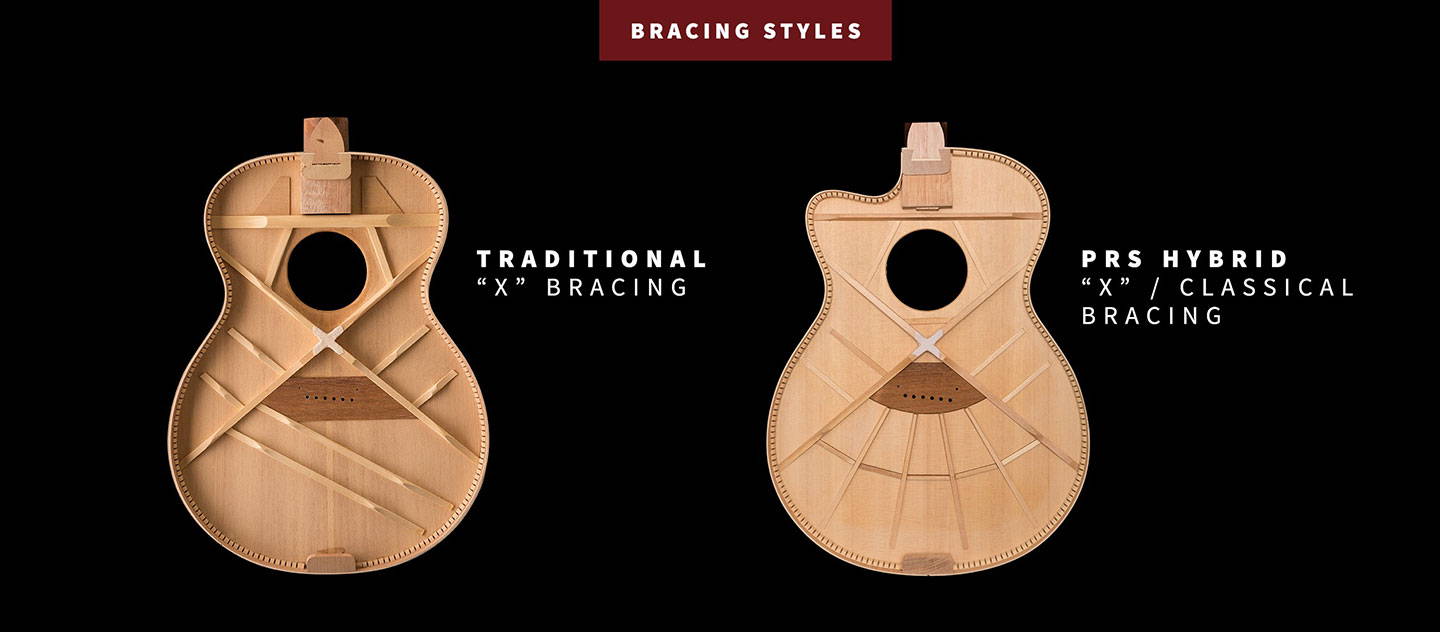 The bracing pattern of an acoustic also contributes to its voices. PRS SE acoustics come with either traditional "X"bracing or PRS's hybrid "X"/Classical bracing. Traditional "X"bracing allows the top to vibrate while providing a stability that gives these instruments their signature punch. PRS hybrid bracing features the traditional "X" at the soundhole with classical fan bracing accross the belly. This allows the top to vibrate more freely for a rounder, more projecting tone. The back bracing on both body shapes is designed to "lock down" the back and sides to promote the instrument's projection through the top, giving the instruments a unique tonal quality.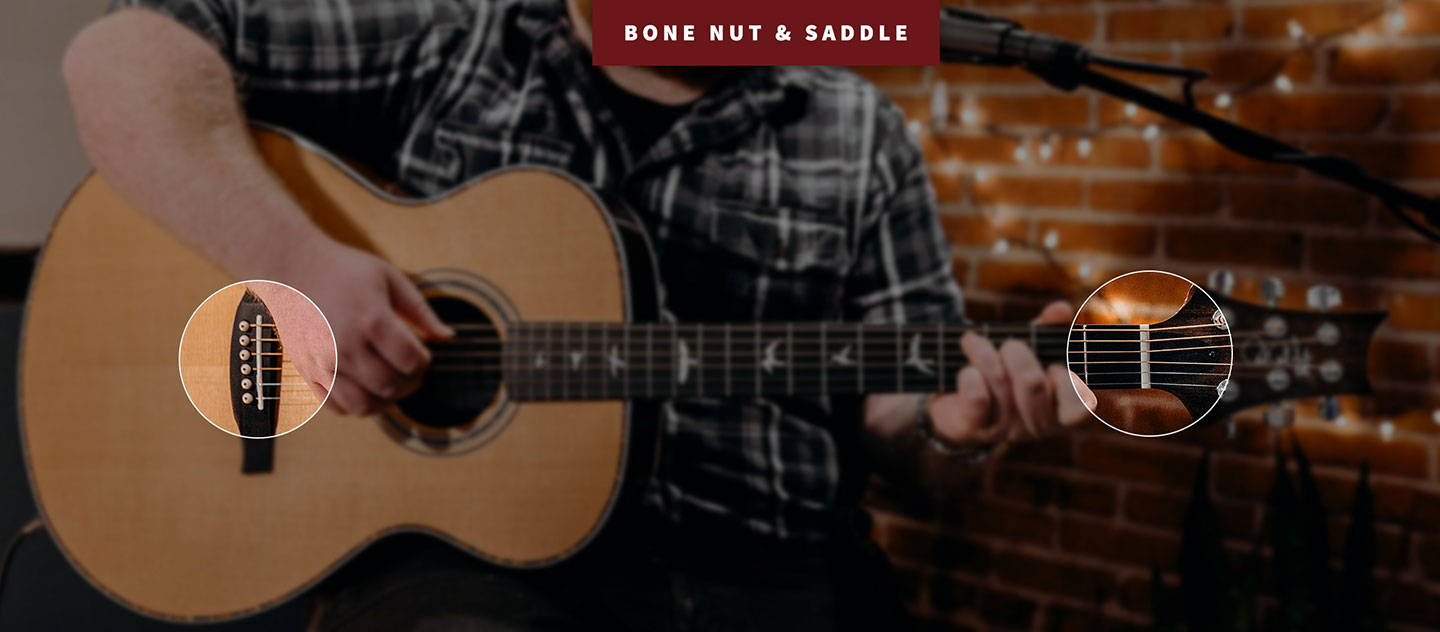 Everything on the instrument that touches the strings has the ability to detract from the strings'vibration. PRS carefully speced these parts to promote sustain and response as much as possible. All PRS SE acoustics feature bone nuts and saddles for this reason.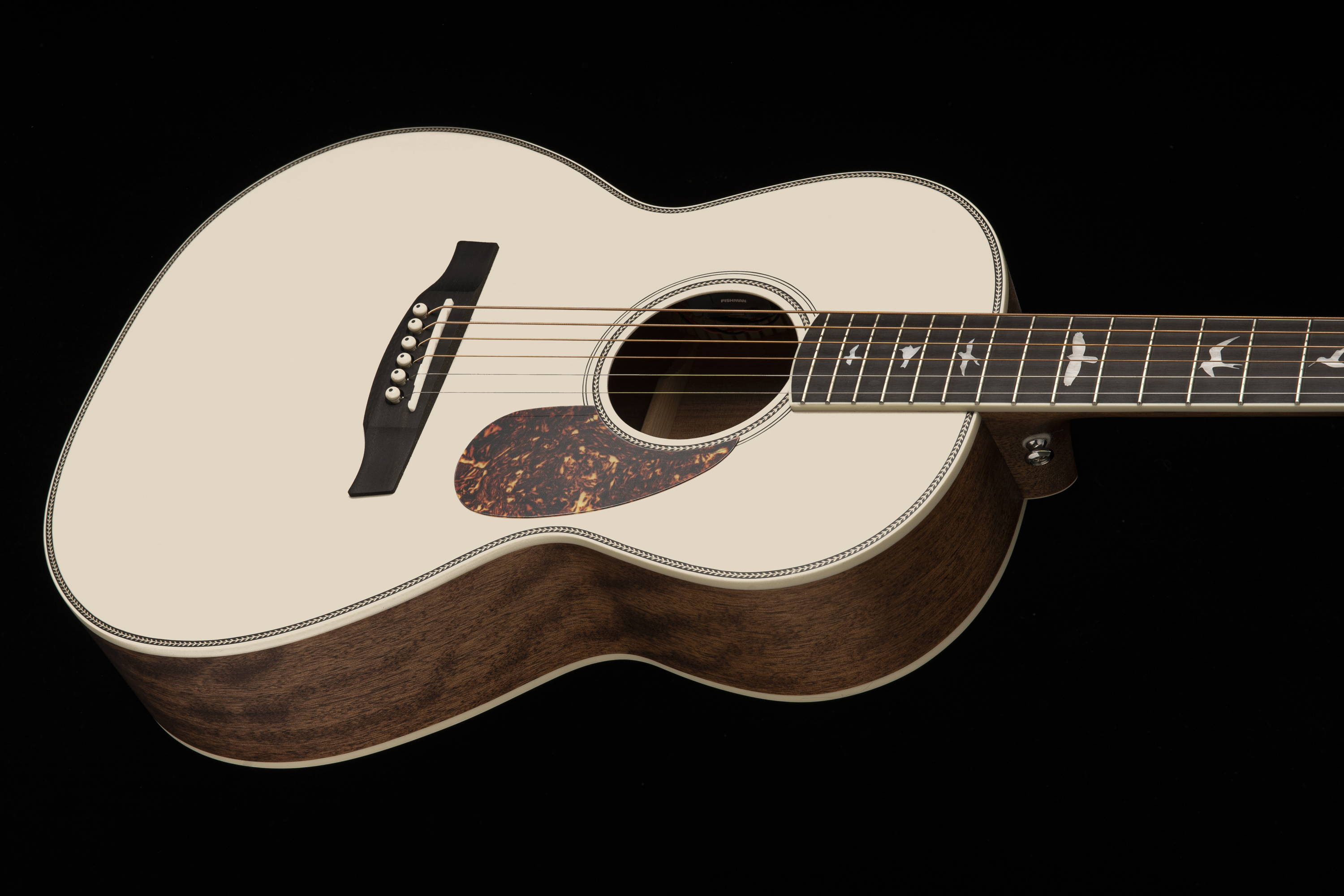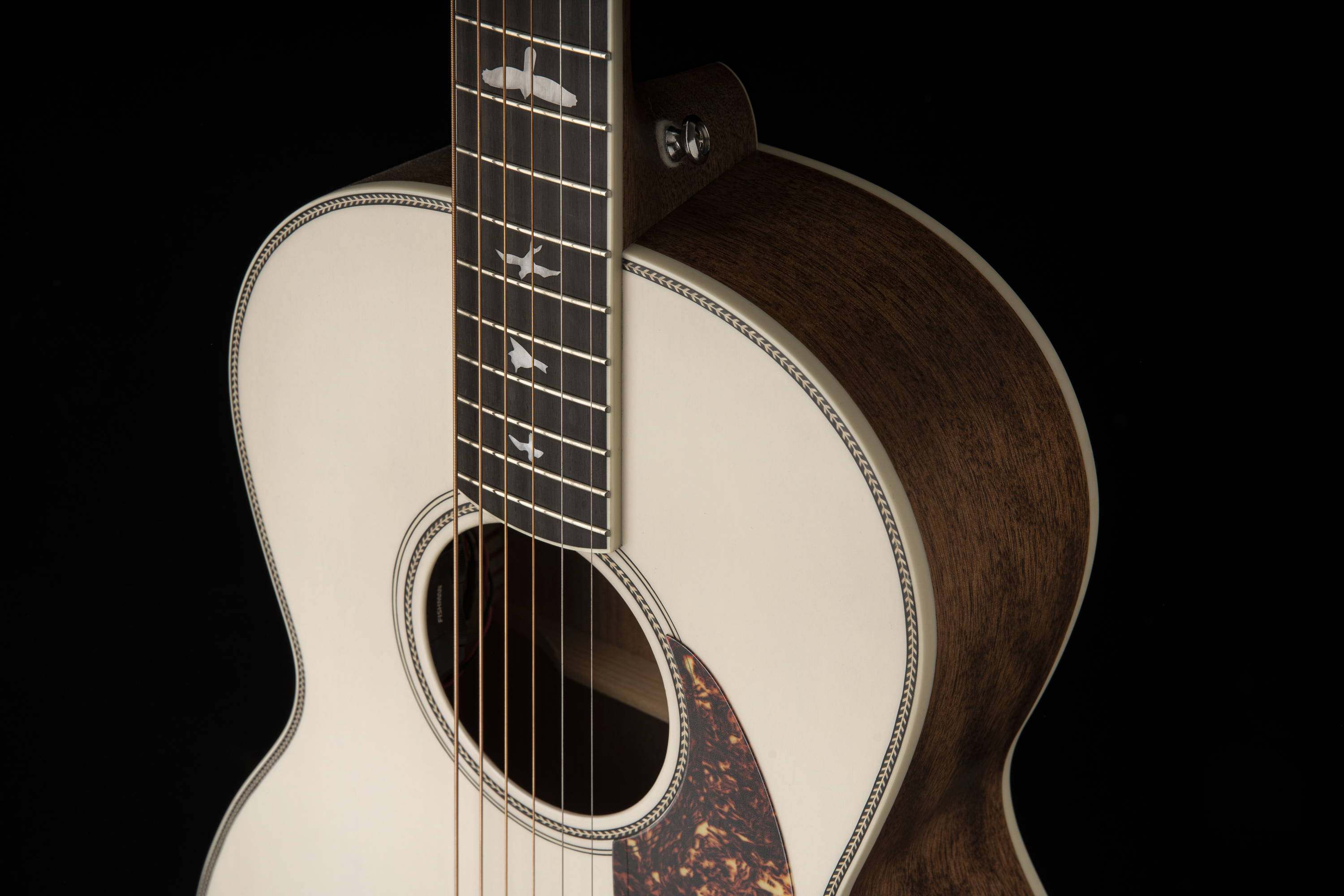 Listen the sound of PRS Parlor on these Great Albums
Liquid error (layout/theme line 103): Could not find asset snippets/spurit_uev-theme-snippet.liquid