PRS S2 VR Vela - Black S2029349
Sale price
Rp37,000,000.00
Regular price
(/)
---
Limited-edition Signature PRS for the Living Colour Legend
Vernon Reid has always demanded electric guitars that offer more sonic control than many of his contemporaries. With this S2 VR Vela, PRS proudly took on the challenge of supplying him with a superb instrument that showcases his discriminating style. Onboard you'll find two of PRS's powerful HFS humbucking pickups generating thick, heavy tones. Vernon's custom V-shape neck contour enables fleet-fingered performance. And the S2 VR Vela's 1000 series Floyd Rose tremolo has created quite a buzz among guitarists at Hiendguitar. But this guitar is only available for a limited time, so make one your own today!
Asymmetrical body design
PRS continues moving their legacy ahead with this popular take on their classic body design. The S2 VR Vela and its offset, contoured Mahogany body still sing with PRS's familiar fat and clear tone. But it seems to hug your body in a wonderfully new ergonomic fashion. And it does it all while looking extremely attractive. If you're looking for a guitar with its own look, or you're already a die-hard PRS devotee who's just looking for a new twist, the S2 VR Vela is for you.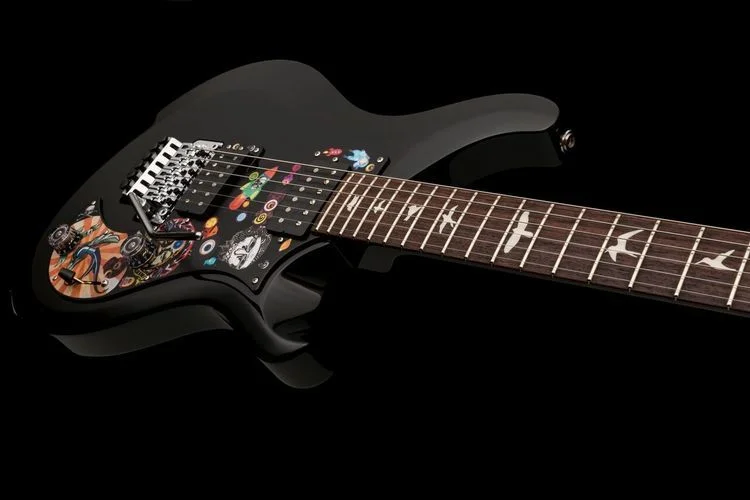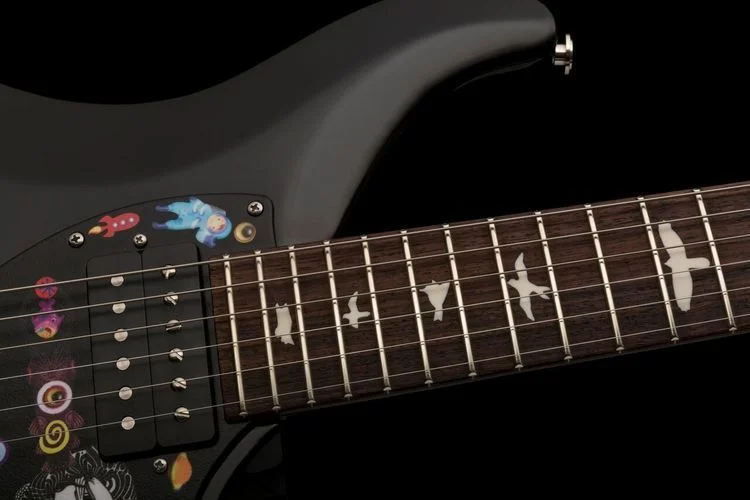 PRS HFS humbucking pickups
The HFS humbucking pickups in the Paul Reed Smith S2 VR Vela are descended from some of the most popular high-output pickups in the company's illustrious line. Characterized by a fat tone that slams the front end of your amplifier, the HFS pickups found in both the neck and bridge position pull every bit of harmonics and sustain from your rig. But unlike some high-output designs, the HFS humbuckers are still extremely touch sensitive, allowing you to elicit all sorts of beautiful tones from your guitar.
Floyd Rose 1000 series tremolo
Vernon Reid uses pitch manipulation to great effect. That's why PRS loaded the S2 VR Vela with a Floyd Rose 1000 series tremolo bridge. A remake of the original Floyd Rose blade tremolo, this double-locking design offers new levels of self expression, not previously available on the Vela platform. The Floyd Rose 1000 series tremolo is just one more way the S2 VR Vela is one of the most capable guitars in the Paul Reed Smith lineup.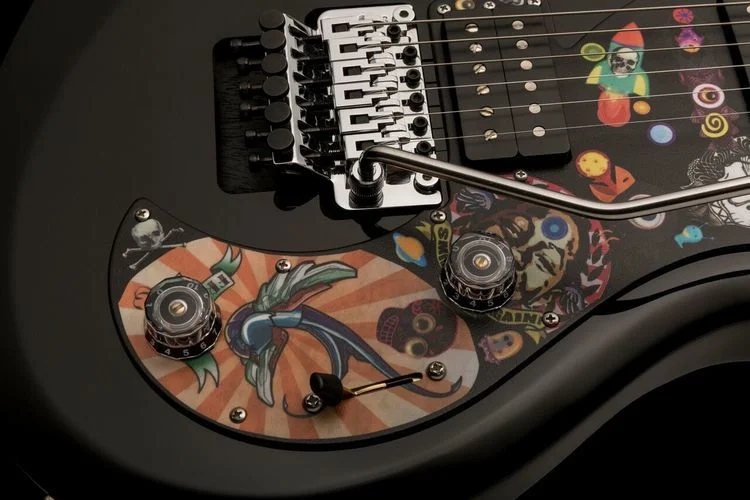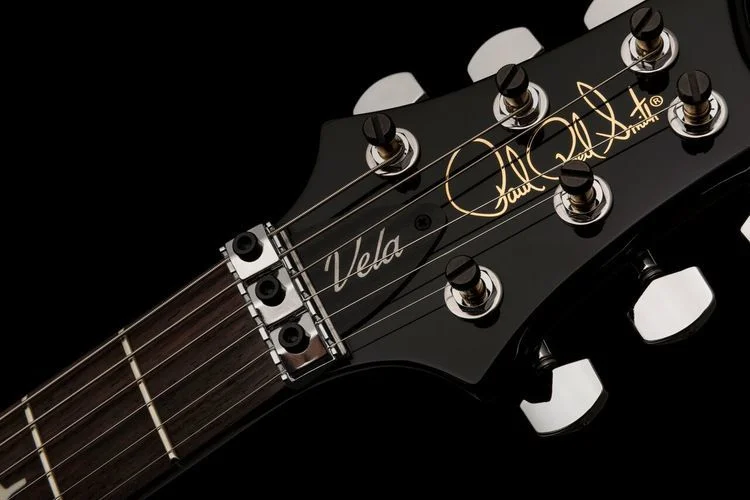 PRS S2 VR Vela Electric Guitar Features:
Offset body is both comfortable and beautiful
2 HFS humbucking pickups offer high-output tone
5-way pickup switching offers humbucking and single-coil tones
Floyd Rose 1000 series tremolo is ideal for pitch control
Bold Vernon Reid pickguard artwork
Vernon Reid's V-shape neck profile
Locking S2 Tuners offer easy string changes
25" scale length for ideal string tension and ease of playing
Choose options