Suhr Thornbucker Humbucker Pickup
Sale price
Rp1,900,000.00
Regular price
(/)
---
SUHR THORNBUCKER PICKUPS
Thornbucker pickups are born out of a desire to give guitarists a humbucking pickup set that has all of the best attributes of the coveted 50's "patent applied for" style pickups… with none of the downsides.We have also included a few modern touches: four conductor wiring, a variety of spacings, and the consistency and quality that Suhr is known for.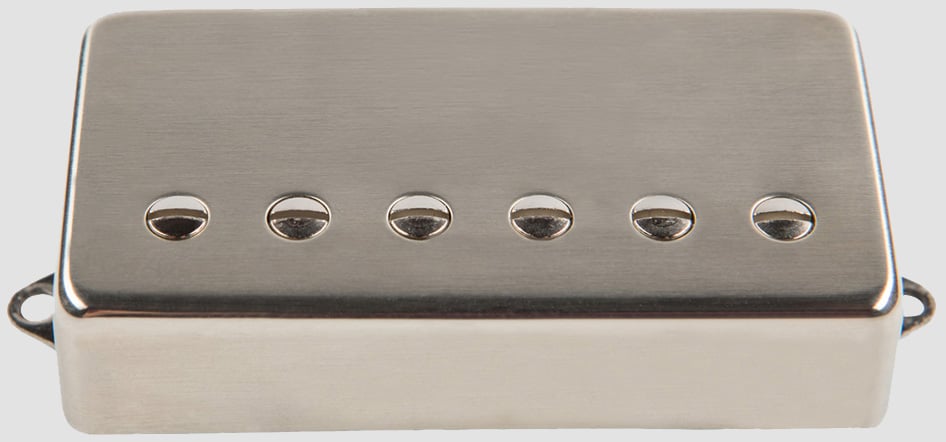 From the outset, tone was our primary concern. We were inspired by Pete Thorn's frustration with existing boutique pickups to create a pickup set that delivered clarity, versatility and soul. Pete came to us and said, "I have played many two-humbucker instruments that have failed to inspire. Many work great into a dirty amp, but try and play clean, or semi-dirty, especially in the neck or middle positions, and it is mud city! And if I switched mid-gig to a guitar with single coils, it was often like a different tonal universe, requiring adjustments to my amp and effects. It started to seem almost like the norm. And yet, my experience with great examples of vintage guitars taught me that it was indeed possible to get versatility, clarity, and inspiring clean and semi-dirty tones out of humbuckers."
BALANCE. WARMTH. CLARITY.
Through our experimentation with all the variables: magnets, wire, covers, and winds, we made countless prototypes and listened. Eventually we hit on the formula that captures all of the essence of the most coveted 50's "patent applied for" style pickups. If you are a player searching for a product that captures all the subtleties, nuances and feel of a great vintage pickup, then Thornbuckers are the perfect pickup for you.
"We are happy to introduce the new Thornbucker + bridge pickup. It retains all the clarity, warmth, character, and mojo of the original Thornbuckers, and adds a bit more power and oomph. Great for players that like a slightly overwound PAF-type tone!"
"We're overjoyed with the enthusiasm from players for the Thornbucker humbucking pickups! The pickups have been a resounding success, garnering praise for their extraordinary tone and balance. I'm truly honored and excited that so many guitarists are enjoying them as much as I do."
– PETE THORN
RAW NICKEL COVER
Adding a cover to a humbucker will always make it sound a little sweeter, knocking off a bit of top end. The raw nickel covers are the most transparent ones we've found. They sound very similar to the uncovered pickup, just a bit sweeter.
Please note that because raw nickel covers are not plated, over time they will develop a natural patina, much faster than a chrome plated cover.
THORNBUCKER BRIDGE
Spacing:
 

50mm or 53mm
Magnet:

 

Alnico IV
DC Resistance (50mm):

 

~ 8.5KΩ
DC Resistance (53mm):

 

~ 8.9KΩ
Wire:

 

Plain Enamel
Hook Up Wire:

 

4-Conductor
Color Options:

 

Black, White, Parchment, Raw Nickel, Zebra, Reversed Zebra and White
 THORNBUCKER NECK
Spacing:
 

50mm
Magnet:

 

Alnico V
DC Resistance:

 

~ 7.3KΩ
Wire:

 

Plain Enamel
Hook Up Wire:

 

4-Conductor
Color Options:

 

Black, White, Parchment, Raw Nickel, Zebra, Reversed Zebra and White
Choose options